The umbrella organization of more than 1200 agricultural cooperatives Nepal, Agricultural Co-operative Central Federation Limited in Nepal, has been advocating for the capacity development, service expansion, and related advocacy of its members, primary agricultural cooperatives limited, and provincial and district associations. The Co-operative Central Federation is working for the reduction of poverty and transformation of Nepal into agriculture.
Applications have been requested for temporary and permanent service among the vacant posts of this association, which has a working network in 76 districts.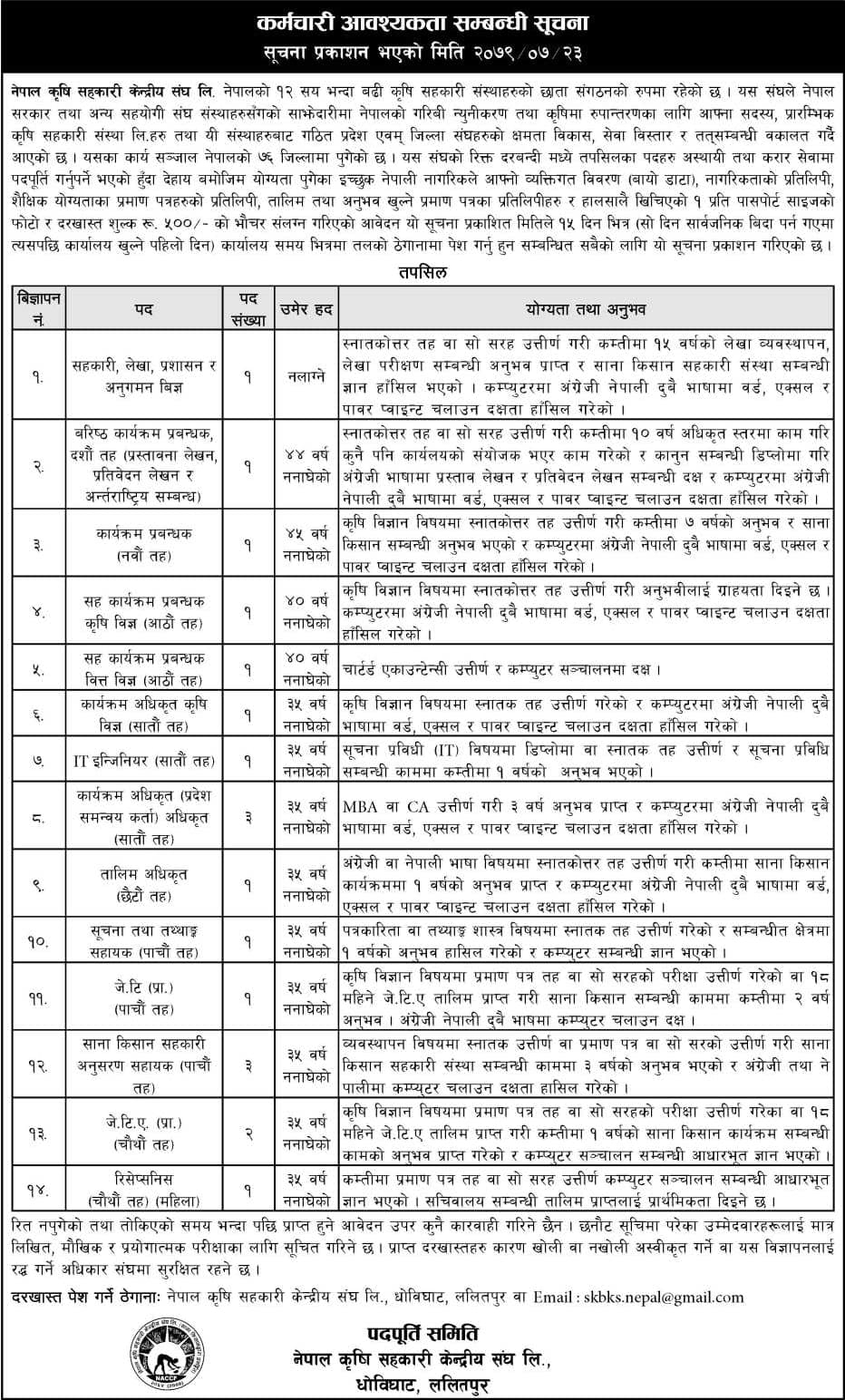 Interested Nepali citizens with specified qualifications can apply through the association office or email along with their personal details (bio data), copy of citizenship, copy of educational qualification certificate, copy of training and experience certificate and 1 recent passport size photograph and Rs.500 voucher.
It is mentioned in the notice issued by the association that only the applications received within the specified date will be eligible for the application, while only the shortlisted candidates will be given written, oral and practical tests.
Applicants can send the Application by visiting the office of Nepal Agricultural Cooperative Central Union Ltd, Dhobighat, Lalitpur or by sending email to the [email protected].